Interested in learning more about becoming a Licensed Foster Parent? Click Here
Intensive In-Home Services
In-Home Intensive Support services are provided to families in crisis. This family preservation program helps families to function better so their children can remain safely at home and avoid unnecessary disruptions. CSCA Family Specialists are available to families 24/7 for crisis response.
Our In-Home Intensive Support program serves families in six Alabama counties: Autauga, Chilton, Dallas, Marengo, Perry, and Wilcox. All referrals are received through the local County Department of Human Resources.
Doni Baskin
is a Family Specialist for the Intensive In-Home Supports (IIHS) program, which means his job is helping families to stay together, whenever possible. He has been a dedicated employee for CSCA since 2005. His favorite part of his job is meeting new people and traveling to new places. When not working, Doni enjoys going out with friends and watching television.
Latisha Lee
is a Family Specialist in the IIHS program, and has worked with CSCA since 2012. Her favorite part of the job is bonding with the children and families we serve and working with outside resources. When not working, Latisha enjoys spending time with her family and showcasing her photography skills.
Nyiesha Coleman 
is a Family Specialist in the IIHS Program, graduated from University of West Alabama with Bachelor's degree in Social Work and Sociology.  She loves to work with our families to offer hope and guidance and see them accomplish their goals. 
Therapeutic Foster Care
Therapeutic Foster Care (TFC) is designed to rehabilitate children and youth, typically ages 7-18, who are emotionally and behaviorally challenged due to varying degrees of physical, emotional, and sexual abuse. Trained and certified TFC parents provide treatment intervention in a supportive family setting, under the supervision of CSCA staff, until the youth's natural family can be reunited or a permanent placement through adoption or independent living can be arranged.
All children served in the TFC program are in the legal custody of their local Department of Human Resources. The TFC program serves a catchment area of an approximate 50-mile radius of the CSCA office, including Selma, Montgomery, and surrounding counties.
Alleta McBride, MSW is the Program Supervisor for Therapeutic Foster Care at CSCA. She has more than 15 years of experience as a child welfare caseworker in Mississippi. Although she is a newcomer to Selma, her family has historic ties here.
Karen Wright-Thomas is a Family Consultant with the Therapeutic Foster Care Program, and has been with the agency since 2017. She enjoys the work that she does including providing the support that our families need in order to thrive. In her spare time she enjoys reading a good book, shopping, traveling and spending time with her family.
Keaudrea Henderson deeply desires to serve children &  families within her community and strives to ensure best practices through continuing education.
Keaudrea is a new team member of our TFC department as a Family Consultant. She is gifted and compassionate in serving our foster children.
Shanetta Craig
Has also just joined out TFC staff as a Family Consultant and brings with her compassion to serve foster youths and years of social work experience, counseling and compassion.
Administration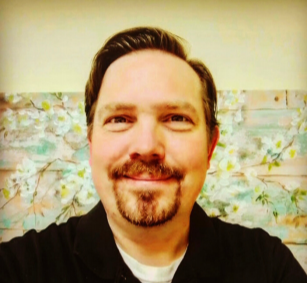 Scott Strissel, EdD is the Executive Director of CSCA. Scott was an ordained minister in The Salvation Army for 15 years before assuming this post. He has a deep passion for families and youth, and has joined the CSCA team to make a difference. Scott has spent most of his professional career in the field of ministry and executive leadership in various communities and multiple mid-western states. Throughout his career Scott has been a passionate advocate for children and families and will continue to do so within CSCA.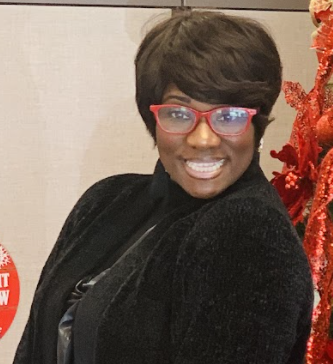 Tammy Herron  
is our executive director for clinical work. She is a Jacksonville State University graduate with both a Bachelor in Social Work and a Masters in Counseling. Tammy is dedicated to helping our children and families reach their full potential.
Lee Underwood is administrative assistant to the CEO and administrative assistant for the Therapeutic Foster Care program. She has worked at CSCA since 2000. What she loves about CSCA are the services provided to the most vulnerable children and their families. Lee is very passionate about her family, loves to read, does crossword and jigsaw puzzles.