Our Latest Posts
September 18th, 2020
Recognizing CSCA's
30 Years of Service
Here are some Special Guests:
Even though our Virtual Gala was postponed, we wanted to recognize CSCA for all of the work that they have done in the last 30 years of service! We brought in a few special guests to help us bring awareness and to seek out continued support for such an important ministry!
A VERY HOLIDAY POST…
(December 14th, 2020)
Twas the night before Christmas…okay, maybe not THAT Holiday post, but Christian Services for Children has just celebrated Thanksgiving and Christmas with our Foster Kids and families. With the help of generous friends and supporters, our staff was able to provide a complete Thanksgiving meals, turkey and all!
During our November Foster parent training the Thanksgiving meals and turkeys were distributed. Everyone was very appreciative of the provisions especially during this pandemic year, where food prices have gone up, and some people have been laid off of work.
We were also very thankful to Kristen Jones and Belong + Bloom for their wonderful partnership. Belong + Bloom provided the food boxes to accompany the turkeys. Inside each food box was a carefully packaged Thanksgiving meal including stuffing, potatoes and gravy.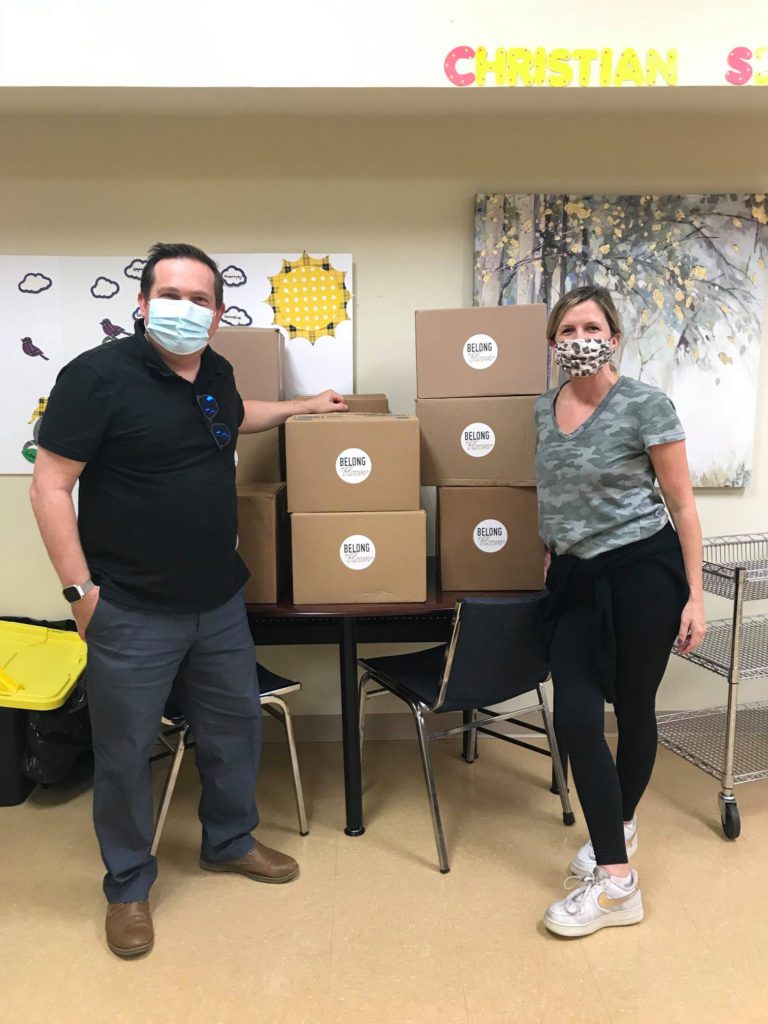 "This is what community is all about" executive director Scott Strissel said. As the boxes were presented to Christian Services for Children.
Together, we were able to help meet the needs of foster children and we thank Executive Director Kristen Jones for Belong + Bloom's contributions to this event.
The Christmas party, that almost didn't happen…
Less than a week after Thanksgiving, the Church of Christ, Disciples of Christ denomination from the Northern Florida, Alabama region, came together to provide an 'alternative Christmas party' for the foster children of CSCA.
In years past, the regional Disciples of Christ church's Christmas party consisted of music, festivities and presents for all the foster children in attendance. Because of Covid-19, however, the normal festivities of the Christmas party could not take place in the same way that it normally had. Thus, the clergy and church members from numerous Disciples of Christ churches provided an alternative Christmas event this year. Instead of hosting a large group of people, which inevitably would have increased the risks of the pandemic, each Foster family and child arrived at specific a time to receive their gifts from Santa and to receive a hot portable Christmas meal.
Pictured below are the meals and presents all of our foster families received. All was courtesy of our supporting Disciples of Christ churches in the region.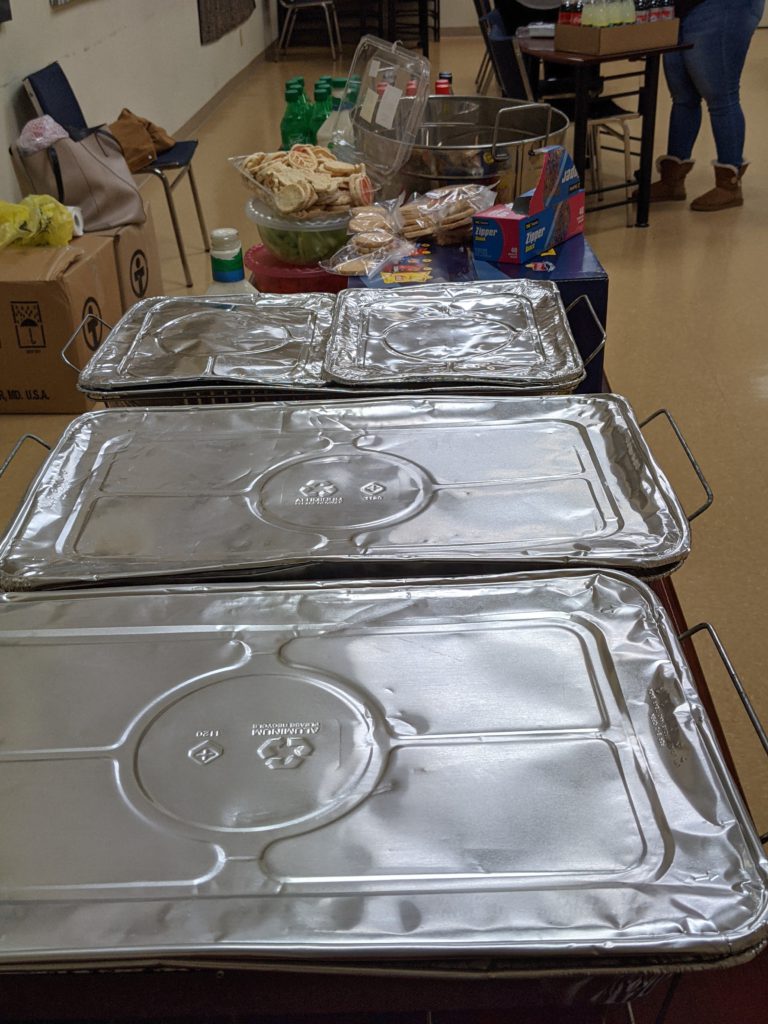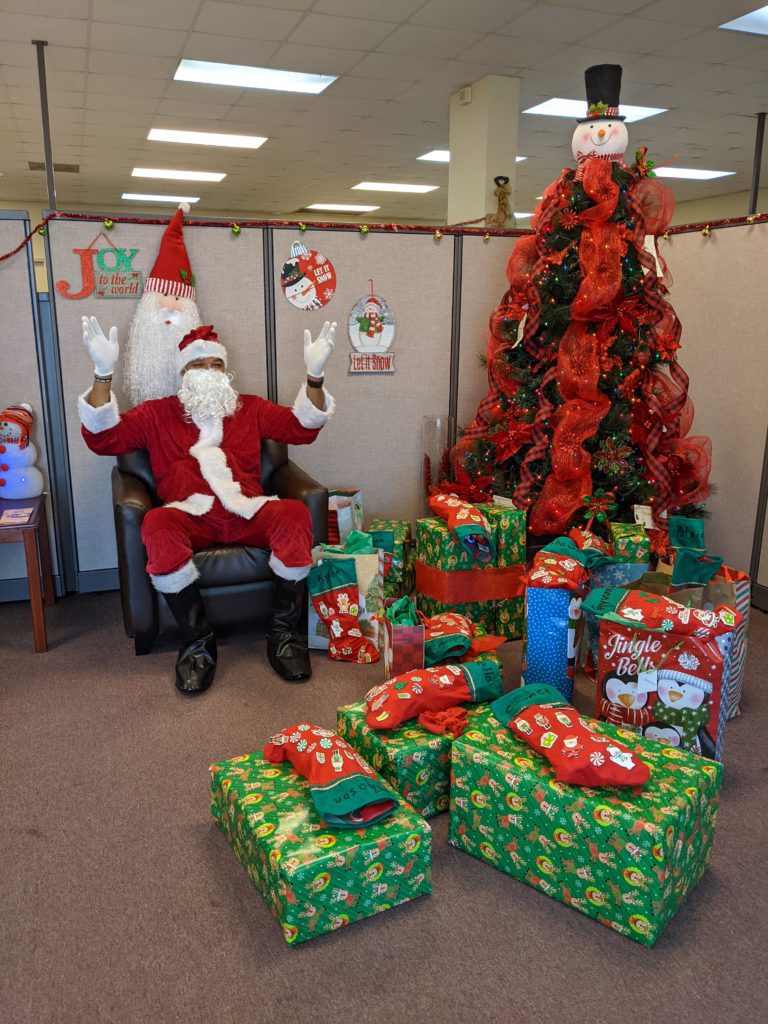 Kim Johns, who coordinated the Christmas gifts this year said, "I enjoyed being here today, and it truly put joy in my heart to give in such a way!"

There were quite a few Pastors and church members in attendance, and they provided a helping hand throughout the alternative party by carrying food boxes, serving hot portable meals and coordinating the gifts with Santa.
"It was such a blessing to see so many people giving of their time in such a way for our foster kids even during this pandemic. They (the pastors and church members) devised a way to be present and help our foster families. We are so thankful to them for their generosity!", Executive Director of CSCA Scott Strissel said of the event.
If you would like to help our foster children and families in need in the future, please consider reaching out to us for opportunities to volunteer clicking this link or by giving a donation Click Here to Donate Now

Thank you for helping Christian Services for Children make the lives of our foster children brighter, healthier and safer. God bless you, and have a very Merry Christmas season!